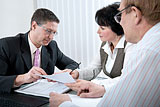 The Joint Forum of Financial Market Regulators is concerned about the adequacy of fiduciary responsibility in the workplace and advocates the use of a proper framework in which full disclosure, investment information, investment support and continuous maintenance are addressed.
The Joint Forum and the Canadian Association of Pension Supervisory Authorities have each introduced recommended governance guidelines for CAPs and pension plans, respectively. In addition, the legal and accounting professions are encouraging their corporate clients to adopt these principles sooner rather than later to minimize potential legal liability.
After careful study, WPS has developed management practices and monitoring reports that will support the Plan Sponsor's objective in providing a retirement plan that will feature a solid foundation and serve in the best interests of all plan stakeholders.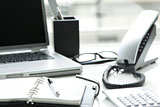 For over 20 years, we have assisted Plan Sponsors and their Plan Advisors with selecting an appropriate plan design, recommendations for plan improvements, writing customized request for proposals and incorporating responses into a cost- benefit analysis.
We then co-ordinate implementation, communications and ongoing maintenance. In support of CAP Sponsors facing today's compliance obligations, WPS has created a family of cost effective navigational tools which support a Statement of Plan Management Policies & Procedures. This unique document provides simplified guidance through the process of creating good savings plan governance.
Please ask your CAP Advisor to contact WPS for details on how we, as a team, can all contribute to making your CAP a positive success which will attract and retain the lifeline of your continued success, quality employees.